MSF Supply within MSF
MSF Supply is one of the three humanitarian supply centres within Médecins Sans Frontières. Our mission is to provide high quality products and services that are tailored to the needs of humanitarian medical organisations.
MSF has 5 Operational Centres and the Belgian Centre is our main partner. We deliver medicines, medical supplies and logistics equipment to over 30 countries worldwide. We refer to field operations in countries where these goods are needed as "missions".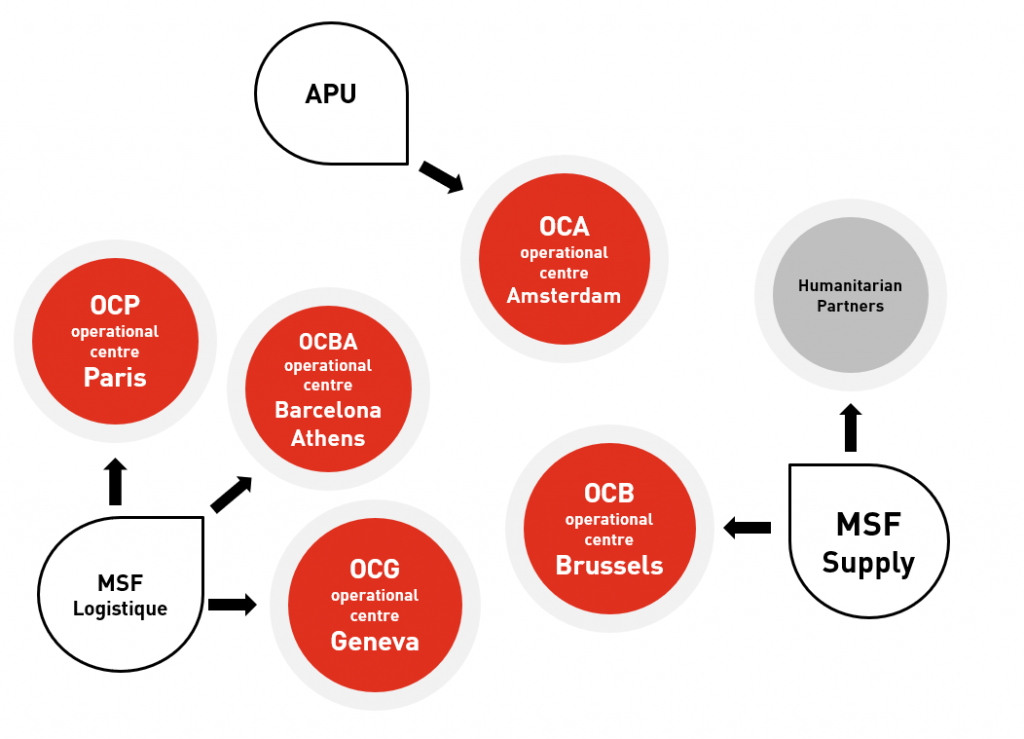 We have also been responding to the needs of other humanitarian organisations (non-profit NGOs) in recent years.
We offer quality assurance, storage, packaging and shipment on the medicines and logistic and medical equipment our partners order from us. We also try to be as flexible as possible to meet other specific requests from our partners.
We ensure that the quality of the products and services we provide meets the needs of humanitarian operations for the lowest possible cost. We work towards the long-term development of the supply chain, while being flexible and responsive to any unforeseen demands.